Exploration outside the Tritton operations area
The Company holds a number of prospective regional exploration tenements across Australia in New South Wales and Queensland.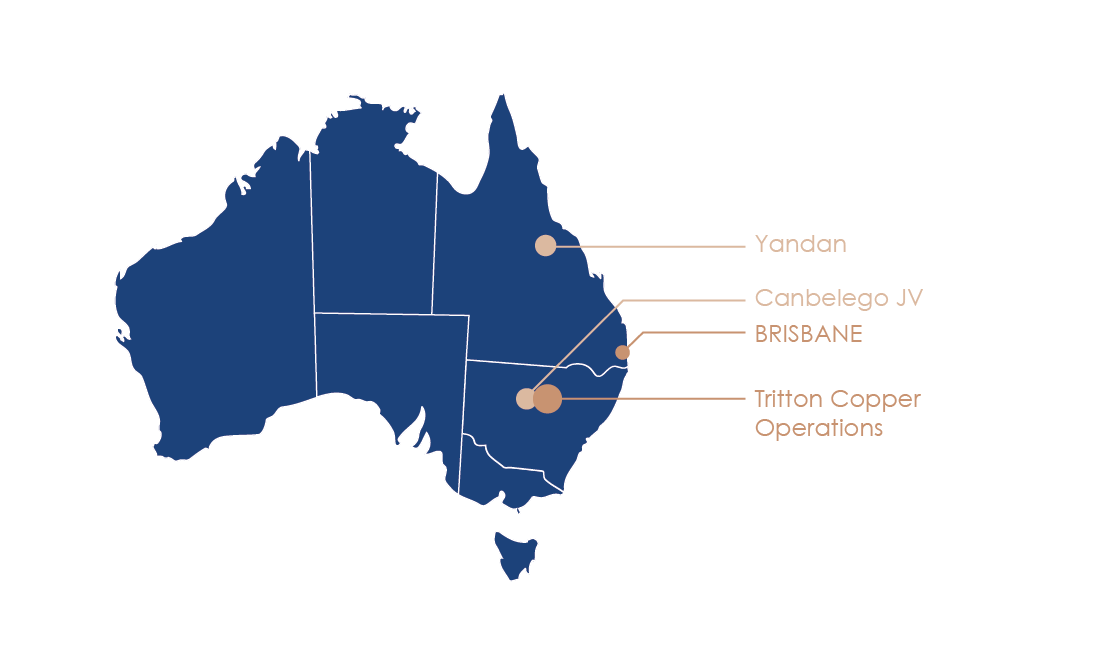 Yandan, QLD
Straits Gold Pty Ltd (a wholly owned subsidiary of Aeris Resources Limited) is the 100 per cent holder of the tenements comprising the Yandan project. The Yandan project is located approximately 40 kilometres to the west of the township of Mount Coolon and 155 kilometres southeast of Charters Towers, North Queensland. The Yandan project is located on the eastern margin of the western arm of the Drummond Basin, proximal to the contact of the Drummond Basin within the Anakie Inlier. The Drummond Basin is highly prospective for epithermal gold rich mineral systems, most notable for the Pajingo (~5Moz Au), Ravenswood (~4Moz Au) and Mt Leyshon (~3.5Moz).
The Yandan gold mine was operated by Ross Mining between 1985 and 1990 and produced over 350,000 ounces of gold by heap leach and from a carbon in leach plant. An initial Mineral Resource estimate (JORC 2004 compliant) has been determined for the East Hill mineralised system:
· 4Mt at 2.4g/t for 300,000 ounces gold Inferred Resource with no lower cut-off1
1Mineral Resource figures reported from three domains which represent high grade epithermal vein systems. All block estimates within each domain have been reported (0 g/t Au cut-off).
Regional studies have defined other mineralised centres with significant potential to delineate economic gold systems including the Illamahta prospect which represents a shallow low grade mineralised system approximately 14 kilometres south-west of Yandan deposit.
During the year an RC drill program was completed at the Illamahta prospect – a shallow oxide gold mineralised system first discovered by Western Mining Company (WMC) in the early 1990's. Samples collected from the program will be used for metallurgical test work evaluating the leachability of gold from the host rock.
The mining lease has significant water dams and rights to harvest water from the adjacent Sutor River. The Company is committed to delivering value for shareholders from this asset and is considering future options to achieve this.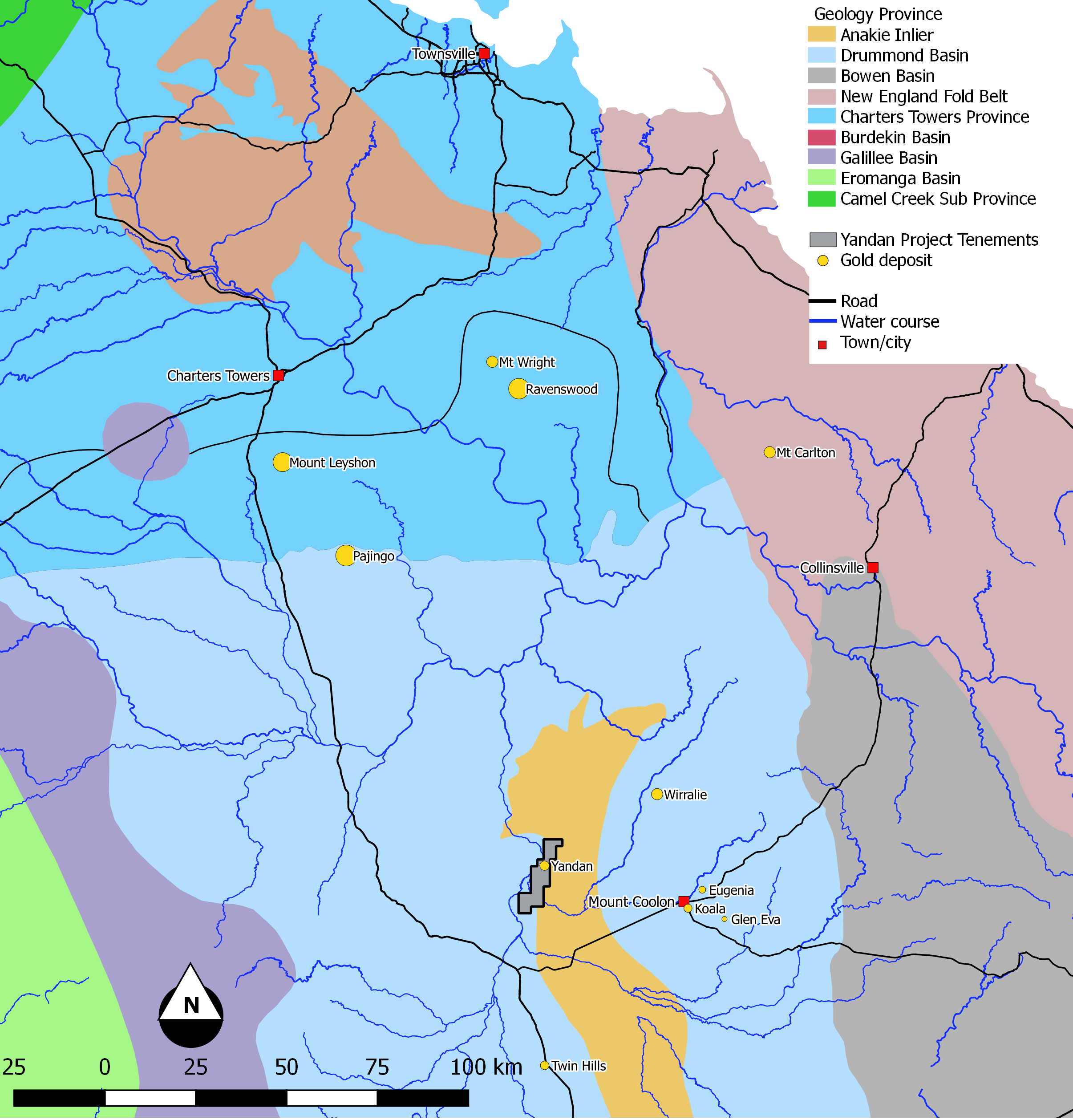 Canbelego, NSW
The Canbelego project is in joint venture with Oxley Exploration Pty Ltd (70 per cent interest), a subsidiary of Helix Resources.
The Canbelego project covers approximately 40km2 and is located 45 kilometres south-west of the Tritton operations. Tenement EL6105 covers a 10 kilomtres long, north-west trending magnetic complex, which is very prospective for base metal VMS deposits. Exploration activities have been focused on targeting mineralisation extensions below the historical Canbelego workings and regional geophysical and geochemical surveys to define regional targets within the tenement.
Significant intersections at Canbelego include 9m at 2.5% copper from 36m in CANRC001, 10m at 2.0% copper from 145m in CANRC002 and 15m at 1.1% copper from 140m in CANRC004.