The Nyngan Show
The Nyngan Show has been formally celebrating the rich pastoral, agricultural, and horticultural history of the Nyngan district for more than 125 years.
The show is a major community event and Aeris Resources Tritton operation is proud to sponsor some of the many prizes on offer to local competitors trying their hand at traditional show events.
From its early beginnings as the Nyngan Pastoral, Agricultural and Horticultural Association in the 1880s, the Nyngan Show was formally established in 1893 and has been a yearly fixture ever since.
Celebrating and encouraging youth participation across industry and the community are key aspects of this event and align well to our company values.
"Every year Nyngan and district areas are able to come together as a whole, and it creates a sense of community and pride,"said Nyngan Show Secretary, Kathy Korn.
The longevity and success of the event hinges on community and business working together to support the activities and provide strong incentives for locals, particularly young people, to compete or take part in livestock judging competitions, barrel races and arts and crafts.
There is also a Miss Showgirl and Young Farmer Competition to highlight the contribution of local community members.
Nyngan Show equestrian competitors have gone on to bigger events, with Katie Atherton winning first place at the Royal Easter Show, and Phillip Dutton achieving a gold medal at the Olympic Games.
Chief Steward Wendy Robb said the Tritton sponsorship provided prize money for events such as the Barrel Races, which helped to attract more nominations for the events.
"Competitors are drawn from our local area as well as beyond the boundaries, where competitors not only compete in ring events but stay on for the barrel racing which is a great crowd pleaser," she said.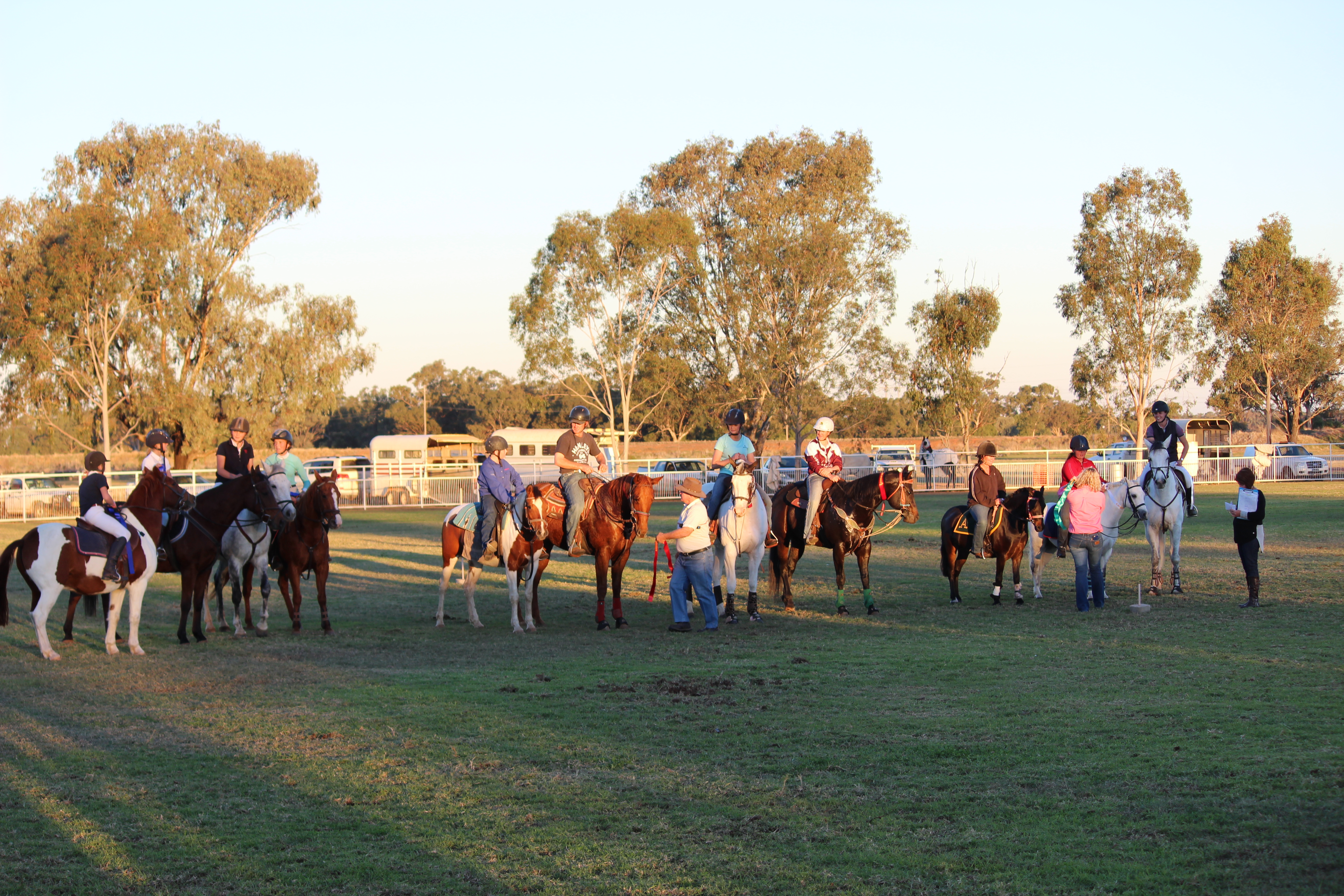 Pictured above: Race Horse Trainer Rodney Robb presenting the winners of the Barrel Races. Photo approved by Show Society.
The Blue Sky Ball
Supporting mental health and well-being is an important focus for Aeris and the Blue Sky Ball provides one opportunity for our teams and community to connect.
In partnership with charity organisation, Batyr and Aeris, Nynganlocals Ange Kennedy and Grace Ryan saw an opportunity for an event that raises local spirits and strengthens connections in support of mental health and well-being.
The Ball has helped to spark other events such as yoga workshops and activities in schools.
"The drought affected the ability of local people to attend social events due to restricted income. The Tritton sponsorship made the Ball a reality and created a space for people to enjoy themselves despite the hard times." said Grace Ryan, Ball Committee Member.
Drought has a major impact on local economy and personal and community well-being. With plans for another Ball in 2020, the community is looking forward to another fun event bringing people together.
Aeris recognizes the contribution community members make to the fabric of their local district and aims to support continued growth through community sponsorships such as the Blue Sky Ball.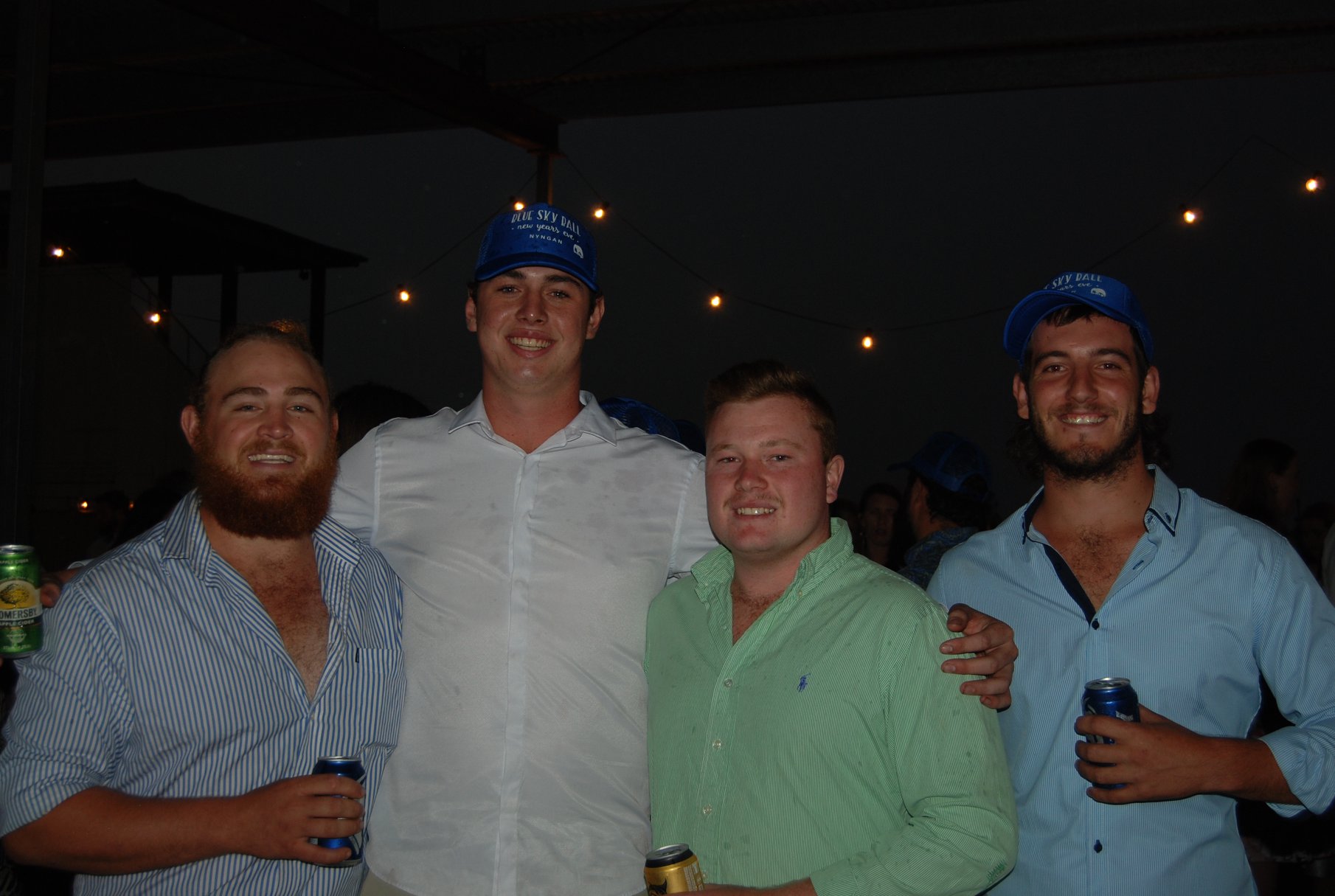 Pictured above: Nyngan locals attend the Blue Sky Ball 2018.
Nyngan Junior Rugby League Club
The future of rugby league in Nyngan is orange and black and running around a local football oval this season.
Several of Aeris Resources' Tritton operation employees and their families are members of the Nyngan Junior Rugby League Club (NJRLC) and Aeris has made a two-year commitment to support the Under 13 team. With 13 wins and only two losses last year, the Under 13's Nyngan Tigers are both the minor and major premiers.
The club has 140 registered players from Nyngan and surrounding areas such as Warren, Walgett, and Cobar, saving players and their supporters from having to travel over 300kms for a game.
The 2018 season saw all competitive grades for NJRLC make the finals. Player Will Black said he was thrilled to be lining up for the Nyngan Tigers again this season.
"Because of your sponsorship I get to play football with my mates for the best club in the district," he said.
Support of community programs and activities is an important part of Aeris Resources' company values. We contribute to various education support activities, charities, sporting groups, apprenticeships and community development programs. Aeris is honored to support a fantastic community event bringing families and community together through friendship and sport.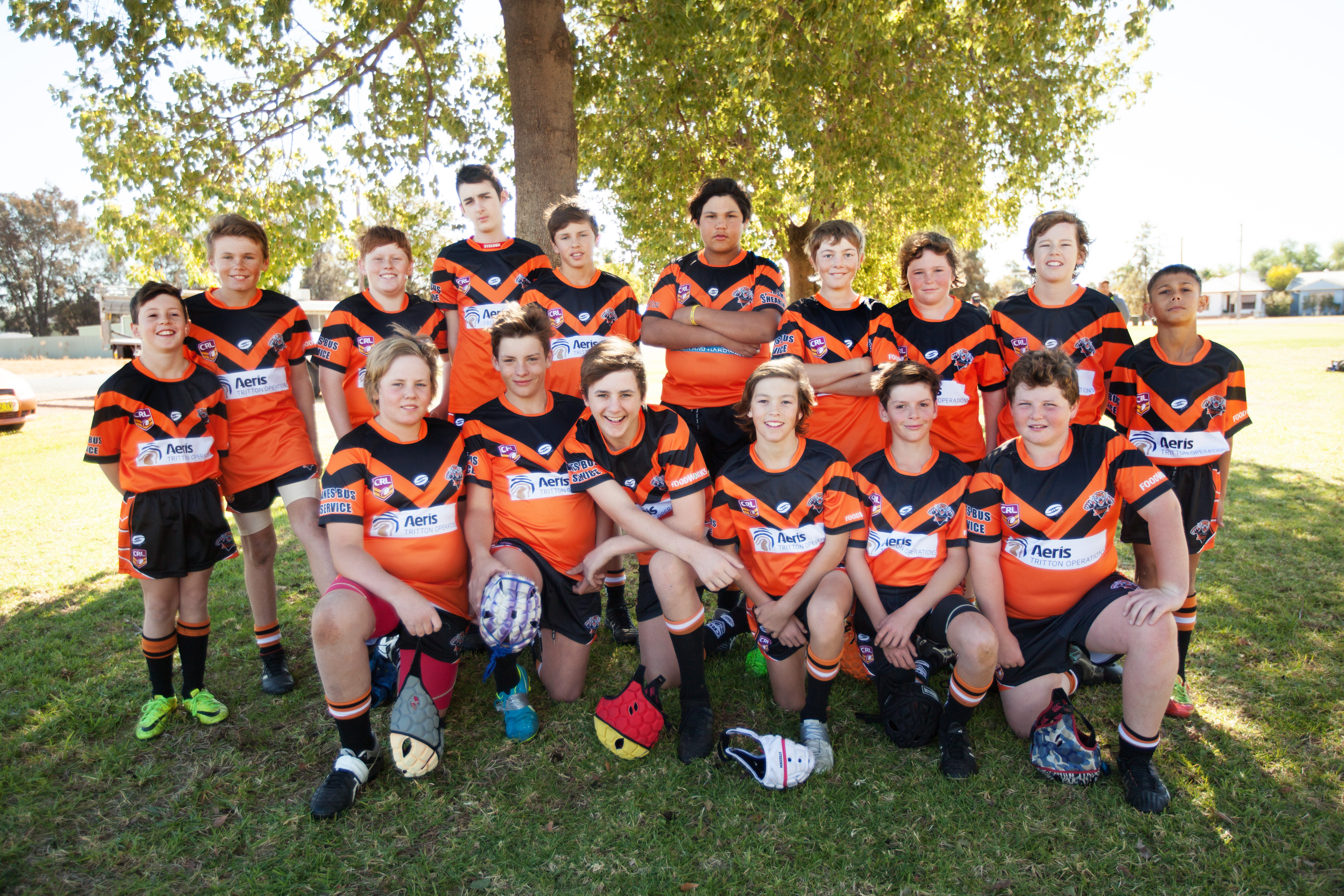 Pictured above: Aeris Tritton Rugby League team under 13