Aeris Resources are 100% owners and operators of the Tritton Copper Operations located near the town of Nyngan in central New South Wales.
The Tritton Copper Operations is operated by Tritton Resources Pty Ltd, a 100% owned subsidiary of Aeris Resources Limited.
There are two underground mines at the Tritton Copper Operations, the Tritton Underground Mine (Tritton) and the Murrawombie Underground Mine (Murrawombie). The combined ore production from both mines is treated at the 1.8 million tonnes per annum Tritton processing plant.
There are four additional mine projects scheduled for future production, which together with Tritton and Murrawombie form the current Life of Mine plan (LOM). These projects will supplement and then replace production from Tritton and Murrawombie as the latter are exhausted.
Brownfields exploration at the Tritton deposit has identified a number of opportunities to extend the life of the operation, including extensions to the current Mineral Resource. Importantly, both the Tritton and Murrawombie deposits remain open at depth.
Aeris is confident that drilling will grow these known deposits and that mine life will progressively extend. Exploration success in finding new deposits in this highly prospective region could increase production rates and/or increase the life of the operation.
Water Pipe Line
Tritton was impacted by drought conditions in central NSW that lasted into early 2020. Water NSW ceased supply of water to Gunningbar Creek, the draw point to Tritton to access water from the Macquarie River system, in November 2019. Supply of fresh water to Tritton is from Burrendong Dam through the Macquarie River system.
From mid-November 2019, Tritton commenced utilising water stored on-site whilst a new water pipeline between the Tritton processing plant and the Nyngan-Cobar pipeline was completed. The new pipeline was completed in mid-January 2020 with the first water being delivered to the Tritton processing plant in late January 2020. The pipeline ensured that the remaining water allocation for the financial year could be delivered.
A series of rain events from early February significantly improved the water supply conditions in the Macquarie River valley catchment with Burrendong Dam currently at greater than 42% of capacity (up from 1.5% capacity as at end of December 2019). Tritton's current water supply sources (allocations and stored water) secures the operational water requirements for the financial year ending 30 June 2021.
Tritton Underground Mine
The Tritton deposit is a large(over 20 million tonne) copper dominant sulphide system, discovered in the mid 1990s via geophysical methods.
Mining of the Tritton orebody commenced in 2004 with the development of an access decline and construction of a sulphide ore processing plant. Copper is extracted via conventional crushing and flotation circuits producing a copper concentrate. Stope production commenced in March 2005. In its first year of production, Tritton produced 23,088 tonnes of copper in concentrate.
Tritton reached 10 years of production in 2015 with significant Mineral Resource remaining. As at 30 June 2020, the combined Measured, Indicated and Inferred Tritton Mineral Resource Estimate is 7.1 million tonne at 1.4 % Cu for 97 thousand tonne of copper metal. Find out more
The Tritton Underground Mine successfully transitioned to a new mine design in response to a change in orebody geometry, with changes to stope extraction sequence on the lower levels to eliminate pillar stopes.
Additional upgrades to the ventilation circuit were completed in 2017 to sustain ore production at more than one million tonnes per annum. This investment, together with changes to the mining sequence have set Tritton up for stable stope production in coming years as mining extends at depth.
Aeris is committed to continued investigation and investment into mining equipment and technology. Some recent examples have included a significant upgrade of the tele-remote loader operation system allowing loading operations to be conducted from the surface control room, and bogging ore from the stopes to be continued during blast clearance and shift changes.
The stope extraction is now focussed at the lower 200 metres of the mine from 4100mRL to 4300mRL. The checker board stope extraction sequence has performed well. The sequence was orientated to manage ground stress and the resultant rock movement that can slow drilling and blasting activities. Very few of these problems have been experienced since the stopes were re-orientated. Attention to schedule compliance and rapid paste backfilling is important to achieving the production plan since there are only two active stoping fronts in the retreating extraction sequence.
Mine design options for the extraction of mineralisation below the 4100mRL are being considered. A narrow barren zone associated with sericite rock in a fault structure has been identified and modelled at about the 4100mRL level.  This structure will change the stope and mine infrastructure designs. Only preliminary stope designs have been completed pending a broader mining option review.
Mining of an exploration decline to access the Budgerygar deposit commenced late in the financial year. The Budgerygar deposit is located 600 metres to the north east of the Tritton mine. The access drive is being mined from the Tritton decline at 270 metres below the surface using the same services and ventilation as the Tritton mine. Once the access drive has been established a drilling program will be undertaken. A full feasibility study will be undertaken in 2021 to establish Budgerygar as a satellite producer within the Tritton copper operations complex.
Tritton Mine Extensions
Opportunities exist to extend mining operations at Tritton from a number of sources:
Tritton main deposit extensions at depth;
North wing; and
Budgerygar deposit access through Tritton.
Resource drilling of depth extensions to Tritton is planned in FY2020, to be followed by mine design and economic analysis of how to mine the deposit at a depth of up to 1,500 metres below the surface. The mineralisation is known to extend to this depth; however a lack of drilling prevents the design of mine extension. Finding sufficient Mineral Resources at an economic copper grade is necessary before design of the access decline and other infrastructure can proceed.
Murrawombie Underground Mine
The Murrawombie deposit is located in the southern area of the Girilambone Complex.  Murrawombie is the secondary production source for the Tritton Copper Operations. The development of Murrawombie commenced in 2016 and the mine reached full production rates during 2018.  Strategically, Murrawombie was developed to replace the now exhausted North East and Larsen underground mines.  It delivered 500,000 tonnes of ore at ~2% copper for the year in review. Production from Murrawombie provided a higher-grade source of ore to the processing plant due to selective mining of the higher-grade mineralisation in the mine.
The mining methods employed at Murrawombie are either small open stopes, or bench stopes, with a combination of cemented and dry rock backfill. Stopes are sequenced in panels for mining from the bottom upwards towards small crown pillars separating the panels. Stope stability and ore extraction have met expectations, with the exception of where the graphite filled shears were found close to the hanging wall of some stopes. Small stopes are being mined so that mining extraction is flexible in consideration of the often-complex detailed geology, with the mining design selected to achieve the optimum balance of grade and resource extraction. The detailed deposit geology is typical for the area with multiple lenses of mineralisation running roughly in parallel at a modest dip of 40 to 50 degrees.
There are three significant mineralised lodes included in the underground mining plan – 102, 105 and 108 lodes – with current production focused on the 102 and 108 lodes that are higher-grade and in close proximity to each other.
Like Tritton, the Murrawombie deposit remains open at depth, presenting the opportunity for production to increase over time, and/or extending the life of the operation.
Ongoing grade control and geology mapping and modelling have provided a greater understanding of the Murrawombie orebody, which in turn has resulted in changes to mining methods to deliver improved and sustainable performance.  For example, sub-level caving has been abandoned in favour of more straightforward mining by sub level open stope design, allowing the extraction to be selective and enabling Aeris to target higher grade portions of the deposit.
Future changes in geology will be more modest and are not expected to require significant changes in mine design. As at 30 June 2020, the combined Measured, Indicated and Inferred Murrawombie Mineral Resource Estimate is 5.1 million tonne at 1.5 % Cu for 75 thousand tonne of copper metal.  Find out more
Murrawombie Underground Mine Section View
Murrawombie Open Pit Mine Project
The expansion of the old Murrawombie Open Pit, which entails a small push back of the eastern wall to increase the pit depth, will allow Aeris to mine an estimated additional 1.6 million tonnes of ore.
The pit expansion project has secured Local and State Government approvals and from a regulatory perspective can proceed at any time. In the Life of Mine plan, the project is scheduled as the last mining activity on the Murrawombie deposit, with subsequent waste mined from the pit to be used for site rehabilitation and closure works. Use of the pit waste as capping for the adjacent heap leach pads substantially reduces the closure cost for the Murrawombie mine site.
The expanded pit will mine through the upper levels of the underground mine to recover stope pillars and remnants of the 101 and 103 lodes. These activities will destroy underground mine ventilation and backfill infrastructure, so mining of these areas is scheduled for after completion of the underground mining, or with minimal overlap in time. Find out more
Mining Project
Budgerygar Deposit Conceptual Underground Mine
The Budgerygar deposit is hosted within the Tritton stratigraphic package and is located some 600 metres to the north east of the Tritton deposit.  It has an Inferred Mineral Resource estimate of 2.3 million tonnes at 1.5% copper. At surface there is low grade gossanous mineralisation outcrops and portions of the deposit were mined intermittently during the early 1900s. The mineralisation is very similar to the Tritton deposit and is characterised by a large pyrite-dominant sulphide envelope, striking north-south and dipping moderately east. Copper mineralisation within the broader pyrite envelope is dominated by chalcopyrite. The copper rich zone is known over a strike length of 300 metres and has been traced 800 metres down dip, remaining open at depth.
Development of an exploration and access decline drive to the Budgerygar deposit has commenced. The access drive is being mined from the Tritton decline at 270 metres below the surface to provide a diamond drilling position, and eventually access for production. The exploration drive will allow for rapid diamond drilling to improve the resource estimate to at least Indicated Mineral Resource status. Find out more
Budgerygar Underground Mine project – conceptual design
Mining Project – Budgery Deposit Conceptual Open Pit
The Budgery deposit is approximately 20 kilometres south of the Tritton ore processing plant, close to the Hermidale township. It is located within the same geological setting as the Tritton and Murrawombie deposits and again, displays similar characteristics.
Significant exploration drilling has been conducted to support a concept study for an open-pit project, however additional resource drilling, metallurgy studies, environmental studies and native title negotiations are required before a pre-feasibility study can be completed.
The proposed open-pit would mine a combination of oxide and sulphide ore types with the treatment method for the near-surface oxide portion of the ore body requiring additional technical work.  One option for the treatment of the oxide ore is by heap-leaching, a process with which Tritton Copper Operations is very familiar.  A second option is treatment through the Tritton ore processing plant with a sulphidisation pre-treatment. Both of these possibilities will be considered.
The Budgery mineralised system is significant and known to continue at depth. There has been limited drilling completed at depth, and this presents an opportunity to increase the Mineral Resource down-dip from the current reported Mineral Resource, which extends some 250 metres vertically. Options for selective underground mining of possible deposit extensions will be tested as drilling information becomes available. Find out more
Mining Project – Avoca Tank Underground Mine Project
Avoca Tank is a small, high-grade deposit located 5 kilometres to the north of Murrawombie. An application for a Mining Lease has been submitted. The current planned life of Avoca Tank is four years including construction, however there is a realistic expectation that exploration drilling could increase the size and life of the deposit.
Avoca Tank has multiple lenses of mixed chalcopyrite and pyrite mineralisation and it is likely that the complex structural character has contributed to its high grades. The deposit is unusual for the region due to its vertical dip, and it has an uncharacteristically high gold content at 0.8g/t.
As a small scale, high-grade mine Avoca Tank is planned to be mined as a supplementary ore source to top up production from the larger Tritton and Murrawombie mines. While a pre-feasibility study has already been completed, additional studies to optimise the mine access design, and to minimise environmental impact and closure costs will be reviewed in FY2020.
The pre-feasibility plan assumes a box cut and portal for a decline excavated from the surface located directly above the deposit. Mine infrastructure and waste dumps would be established next to the box cut, which requires the clearing of land and civil works. The alternative concept is to drive an access decline underground from the old North-East mine, using the existing portal in the Hartman pit. This underground access route would eliminate the surface disturbance, hence reducing the costs associated with environmental impact and infrastructure development. Find out more
Avoca Tank Development Application Environmental Impact Statement Documents 
Avoca Tank Environmental Impact Statement
Avoca Tank Environmental Impact Statement – Conditions of Consent
Avoca Tank Project Development Application Approval – Appendix  1
Avoca Tank Project EIS – Appendix 2 Director General Requirements
Avoca Tank Projects EIS – Appendix 3 Coverage of Director General Requirements
Avoca Tank Project EIS – Appendix 4 Statement of Committment
Avoca Tank Project EIS – Appendix 5 Aboriginal Cultural Heritage Assessment Part 1
Avoca Tank Project EIS – Appendix 5 Aboriginal Cultural Heritage Assessment Part 2
Avoca Tank Project EIS – Appendix 6 Ecology Assessment
Avoca Tank Project EIS – Appendix 7 Groundwater Impact Assessment
Avoca Tank Project EIS – Appendix 8 Noise and Blasting Assessment
Avoca Tank Project EIS – Appendix 9 Historic Heritage Assessment
Avoca Tank Project – Response to Submissions & Appendices June 2016
Avoca Tank Project Complaints Register
Processing
Ore from Tritton and Murrawombie  is transported to Aeris' 1.8 million tonne per annum processing plant, located near the Tritton mine. Here the ore is processed through conventional crushing and flotation methods, producing a clean copper concentrate.
Concentrate is transported by rail to the port of Newcastle, and is then shipped to smelters, predominantly in the Asia Pacific region.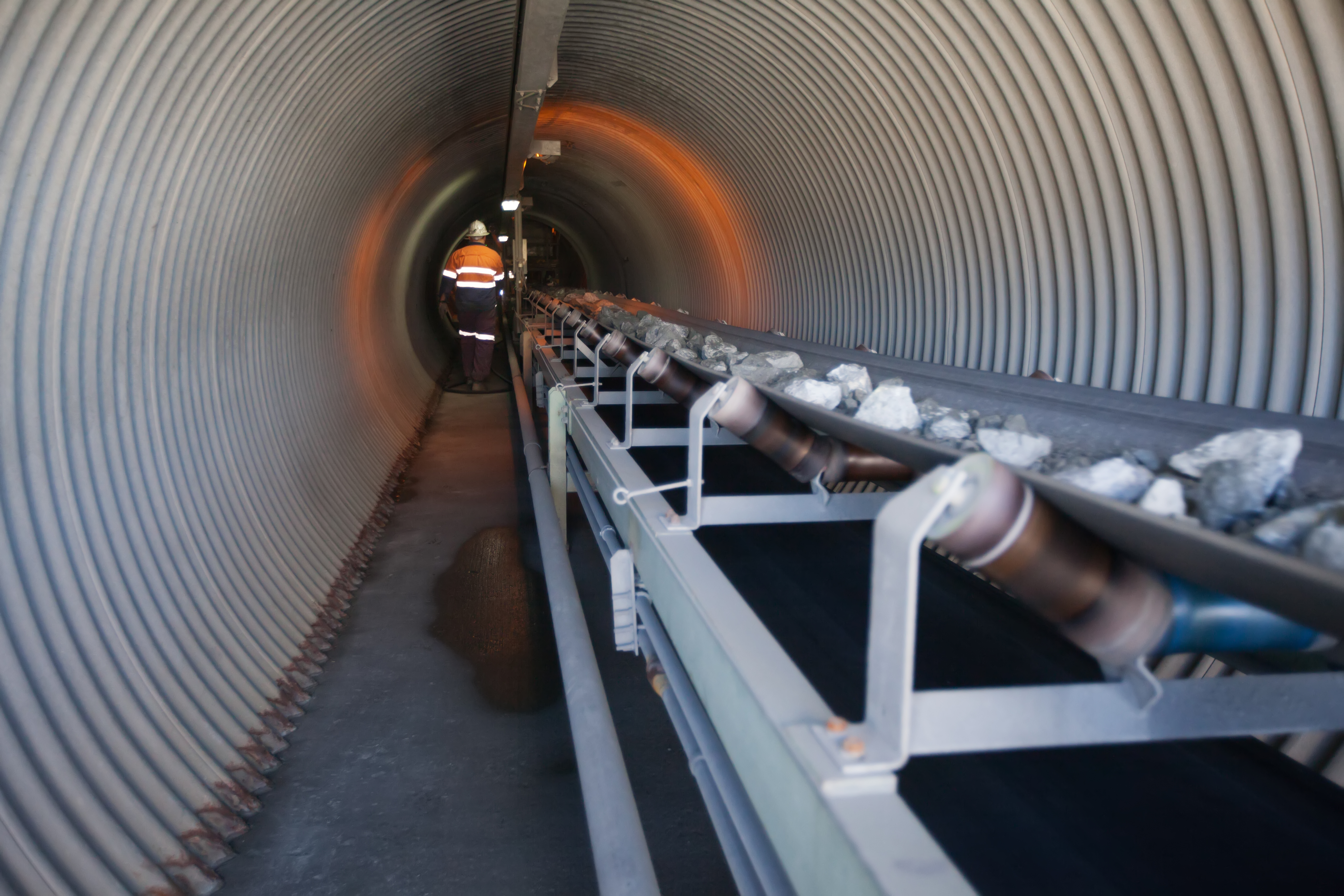 Innovation
In 2017, Aeris was invited to join a technology development project under the METS Ignited program, where the company collaboratively developed the TrittEV 20-tonne Integrated Tool (IT) carrier/loader with 3ME (mining, military, marine) who were looking to retrofit an integrated tool carrier/loader with an electric engine.
This has positioned Aeris at the cutting edge of the electric vehicle (EV) technology.
This breakthrough electric vehicle technology has all the capabilities of a standard IT carrier/loader.
Our Objectives for this project are:
To trial the TritEV20 IT carrier/loader and its applications to the modern mine site;
To explore new ways that electric vehicles can replace diesel vehicles on site;
To explore the improved working and safety conditions of using electric vehicles in underground mining; and
To continue to push innovation to the forefront of everything we do.
This is an exciting new step for Aeris, as the company enters the battery-powered era through the trial of the TrittEV 20-tonne IT carrier/loader. Find out more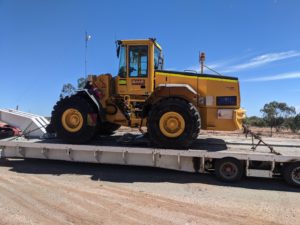 Arrival of IT Carrier/Loader at Tritton Copper Operations