Our People Rock
The true value in Aeris comes from two things: people and rocks.
While our main business is copper, zinc and gold, we consider our people to be one of our most valuable resources.
We are committed, hardworking, curious, productive, forward-thinking, problem-solving people and we know we are part of something great.
Together we have created a workplace culture that is proactive, collaborative, results-based, and above all, respectful.
This is our people power.
And it creates a positive future for us, our stakeholders and our business.
We are Aeris
Aeris Resources employs around 1,000 people between our four mining operations in New South Wales, Queensland, Western Australia and corporate head office in Brisbane.
At the corporate office, we maintain a lean team that allows us to be focused, agile and unified. At our mining operations, the majority of our people work where the action happens –  onsite at the mine!
Our operations are close to small communities and we believe employing locally is the best way to partner with and contribute to the communities in which we operate.
It is important for our people to have quality time at home with their families and we work hard to make this happen as often as possible at each of our sites.
Our Values
Our people share a passion for excellence in mining, but what really sets us apart is our commitment to doing the right thing.
Our values guide the way we work together.
SAFETY
We work safely and ensure our workmates do likewise.
PERFORMANCE
We understand that performing at our best as individuals and within the team is the key to success of the company and our combined future.
ETHICS AND INTEGRITY
We act honestly, do not compromise integrity and uphold ethical standards. We meet or exceed our obligations and standards. We say what we mean and do what we say.
PEOPLE
We treat all people with respect, acknowledging them as individuals who each bring unique qualities to our team.
What our people have to say
Don't take our word for it, here's what our people have to say about what it's like to work for Aeris.
Hope, Laboratory Technician, Cracow Gold Operations
"It's a smaller mine as well so you don't just feel like a number. It's a bit more personal here."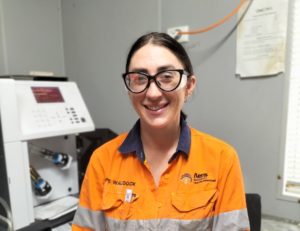 Jack, Mining Engineering Cadet, Cracow Gold Operations
"In Theodore, you constantly hear about local people and the incredible experience they have working at Aeris, this was definitely attention grabbing. I should've done it sooner!"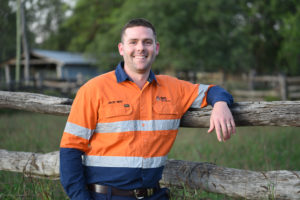 Craig, Mobile Maintenance Superintendent at Cracow Gold Operations
"It's a fantastic place to work, a great roster, good lifestyle, really good people."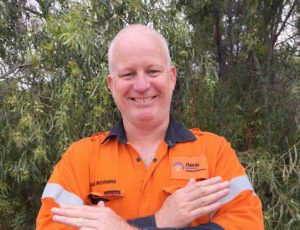 Kennedy, Maintenance Planner (Fixed Plant), Tritton Copper Operations
"My career and passion in the Engineering field has brought me to 'The Land Down Under'. At Aeris, I feel I bring unique skills to my department having come from different engineering backgrounds. I share my culture with the team, and they share with me all about the country life in Nyngan which I find so fascinating."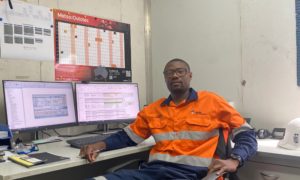 Heather, Truck Driver, Tritton Copper Operations 
"I love the job, love the trucks, love working with 'B' crew. They are my family now, my mining family… the crew takes you under their wings and everyone explains what they do and the best way to go about it. Everyone is very approachable, easy to talk to, nothing is a problem, they always listen if you have new ideas."