Aeris aims to develop genuine and lasting relationships with stakeholders and the communities in which it operates. The Company seeks to be an active participant in the economic and social wellbeing of its communities, and to contribute to long-term community prosperity by providing programmes which will thrive long into the future. The active programme of community participation near Aeris' Tritton Copper Operations and Cracow Gold Operations includes support of (but not limited to) the following areas:
Safety
Health and wellbeing
People and culture
Community and social
Sports and recreation
Environment
Education
Socio-economic contributions
Examples of active community development initiatives include providing local apprentices with practical experience; provision of funding for local school activities; and sponsoring local sporting teams.
Budgets for Aeris' community support programs are set at a site level in consultation with the corporate office in Brisbane. The committee members are all Aeris employees and meet on a regular basis to consider applications for funding and sponsorship using the Company's values as the guide for areas of focus.
Case Studies
Tritton Copper Operations
Duck Creek Races
The Duck Creek Races is one of the biggest community events of the year, and Aeris is proud to support events such as these that help support to local businesses and the wider community.
This year thousands of racegoers, including many Aeris employees, flocked to Nyngan from surrounding regional centres.
Aeris was a bronze sponsor of the event in 2020 and looks forward to supporting it for many years to come.
Girilambone Public School Project
Mill Maintenance Plant Superintendent Col Wright and his team worked alongside the Girilambone Public School to procure materials for the school's new play area through one of Aeris' suppliers.
The team assisted the Girilambone School with the welding of the equipment and installed PVC on site for them.
Bra Speak Students visit Tritton
The HSET Team hosted nine Bra Speak indigenous students from years 7-10 and their English teacher Mr Toby Miles for a tour of Tritton.
Students completed a site induction followed by an overview of the mining operations and a career talk. After an introduction to Tritton's major landmarks and attractions (ROM Pad, TSF, Processing Plant, Waste Dump, Box Cut, etc.) they visited the Emergency Response Team (ERT) training complex.
The ERT room was used for a simulated emergency exercise, filled with smoke and as the students made their way through it as best they could, they were also introduced to the training refuge chamber and its function in an emergency underground. The students said that this was the highlight of the day.
The program was a great success for the students, and it is just one of the many ways that Aeris tries to promote and include the local community in its operations.
NSWRL Young Achievers tour Papua New Guinea
In 2008, a group of young Rugby League Players from the western area of NSW was invited to be part of the NSWRL Young Achievers Squad Tour to Papua New Guinea. Mill Maintenance Superintendent Col Wright is Head Coach of the 20 players, two of whom are from Nyngan, who travelled to PNG.
During the tour the Young Achievers watched the Popondetta Rugby League Grand Finals and played two games there themselves. The team was the first touring side to play in the Oro Province, which lies on  the northern side of Kokoda. The Young Achievers also visited the War Memorial Park, the Buna Battlefield and historical sites of WW2.Annual Cracow Mine and Rescue Challenge In 2019, Cracow hosted the fifth annual Mine and Rescue Challenge, which involved the community and state emergency services. The Cracow team placed first in the breathing apparatus skills event. Cracow hosts a 26-person Emergency Rescue Team (ERT).
Gryphon Psychology Employee Assistance Program
Aeris offers all employees and their families access to our Employee Assistance Program (EAP) via Gryphon Psychology. Gryphon Psychology has recently begun conducting online presentations covering a range of topics. All presentations are offered as online in a broadcast only format – so no interaction is required. The individual session lengths range from 30 minutes to 60 minutes.
As well as the online services, Aeris offers all staff and their families a free and confidential counselling service through Gryphon Psychology.
Cracow Gold Operations
Aeris Resources introduction to Cracow
Aeris Resources introducing themselves to Banana Shire Council during the early stages of the July handover.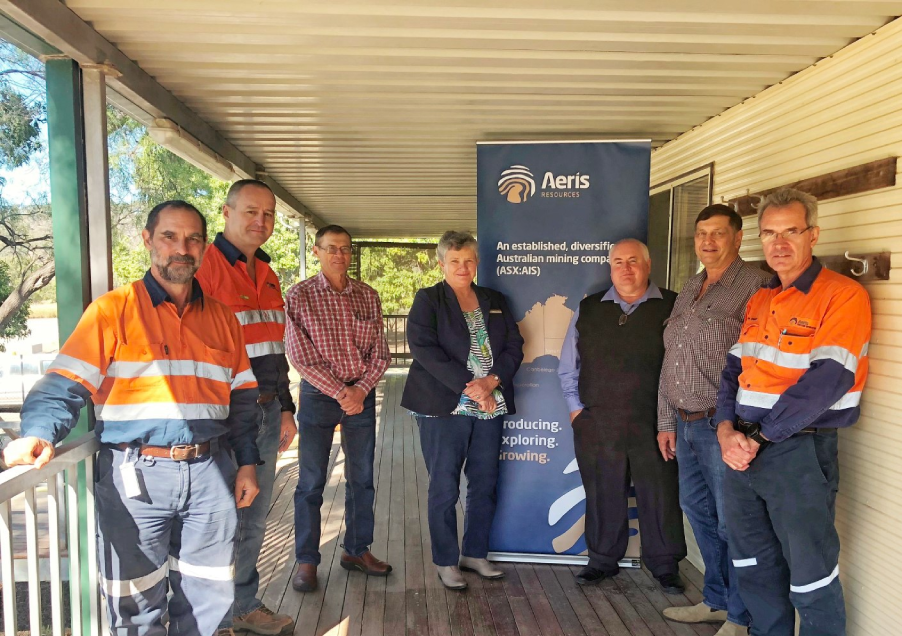 IMAGE: Cracow Operations general manager John Miller, along with Aeris Resources executive chairman, Andre Labuschagne, and chief operation officer Ian Sheppard (right), met with Banana Shire Council deputy mayor Colin Semple, Division 6 councillor Terri Boyce, chief executive officer Tom Upton, and mayor Nev Ferrier.
Aeris Resources was delighted to join the community of Banana Shire in July after its acquisition of the Cracow Gold Operations in July 2020.
The town of Cracow has a 150-year history of gold mining and Aeris is proud to be a part of the latest chapter of its long history. Aeris is committed to the longevity of Cracow and, as such, will be investing $25 million into exploration efforts in 2021-2022 to extend the life of the operations.
Aeris is a passionate believer in employing locally and has actively filled roles from regional Queensland – specifically within Banana Shire where possible – and has already established an apprenticeship program in place for five local apprentices in 2021.
The Cracow Gold Operations also has a long history of supporting the community through donations, sponsorship and community programs such as STEM Day and Trade Challenge at Theodore State School, and Meals on Wheels. Aeris will continue these great community services.
Theodore Bowls Club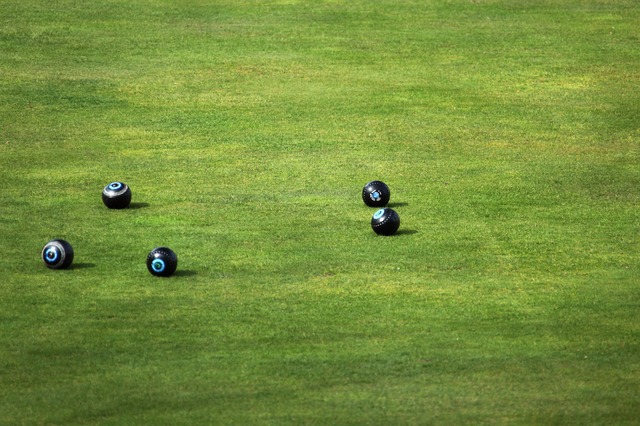 The Theodore Bowls Club is a pillar of the Theodore community, but its kitchen was in sore need of an upgrade. Aeris has partnered with local businesses to sponsor renovations to the kitchen including fridges, sinks, a 900mm stove and rangehood, stainless-steel benches, a portable food preparation bench and all necessary plumbing.
Once operational, the kitchen will allow the bowls committee to draw bigger crowds into the club, and give the local community, businesses and organisations the opportunity to host events – as well as opening up the Club to the entire community for a cold drink and something to eat on a hot Sunday afternoon.
Bottle Trees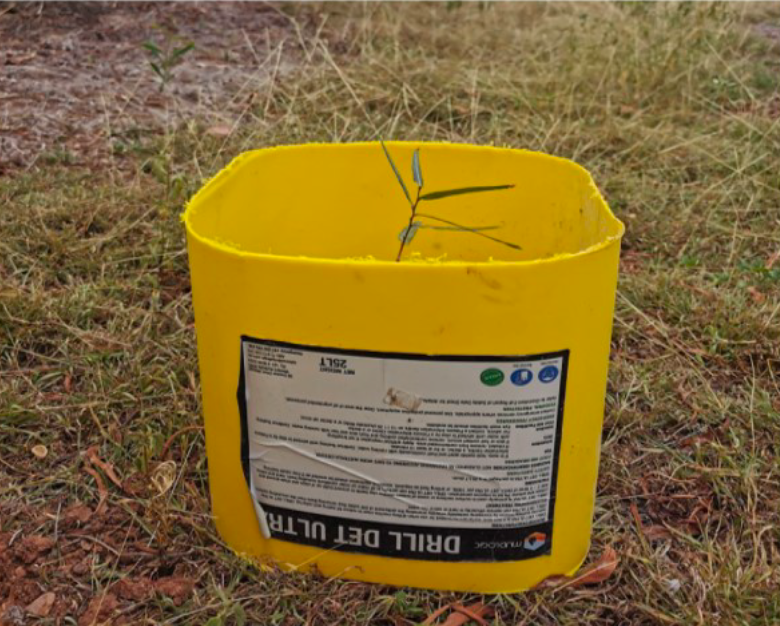 IMAGE: A repurposed drill fluid container protecting a native tree from local wildlife.
A new initiative between the Cracow Environment Department and our drilling contractor DDH1 repurposes drill containers as tree guards for rehabilitation purposes. This has been championed by Environmental Technician Coby Seaborn who brings extensive experience in pest and weed management from his time at the Department of Agriculture and Fisheries in Rockhampton.
The initiative has proven effective to protect saplings against wildlife, while saving drill containers from landfill and minimising costs associated with buying tree guards.
Theodore Public School
The Cracow team is proud to continue its ongoing involvement with the Theodore State School through assistance with the STEM program, trade information, hosting students for site visits and the annual P&C motorbike trail ride.
Cracow provided five team members for the STEM day and trade challenge to assist with real life applications of STEM and trade subjects. We look forward to hosting the students again this year for a site visit to showcase the varied prospective careers available in STEM and Trade.
This year, the high school students looked to mark the transition from Primary School, by designing and voting on a new school shirt. To mark the occasion, we provided a new school shirt to every high school student.
RSL ANZAC Day Service
Like many other events, the 2020 ANZAC day ceremony was impacted by COVID-19. While the RSL was unable to host it's usual dawn and morning services, we were afforded the chance to attend the cenotaph throughout the day as individuals or household family groups, ensuring no crowds gathered and social distancing was maintained.
It is always a sombre occasion and this year has given us all much more to think about, to be thankful for, and to appreciate the sacrifices made by others to keep us safe.  Cracow has been supporting the RSL sub-branch and the ANZAC Day services annually for many years and we look forward to supporting this important community event well into the future.
Meals on Wheels
For more than 7 years, the Cracow team has been providing Meals on Wheels for elderly residents in Cracow.  This invaluable service not only provides nutritious meals, it is also a great way to check on and to keep in touch with people living alone and with minimal assistance.
Our team delivers meals three times a week to our elderly residents, and will continue this valuable community service for many years to come.