Aeris aims to develop genuine and lasting relationships with stakeholders and the communities in which it operates. To this end, the Company seeks to be an active participant in the economic and social wellbeing of these communities and to contribute to long-term community prosperity by providing programs which will prosper long into the future.
Aeris will continue with the good works that Tritton and Cracow has done in the community which focus on:
Safety
Health and wellbeing
People and culture
Social responsibility
Socio-economic contributions
The active program of community participation near Aeris' Tritton Copper Operations and Cracow Gold Operations includes support of (but not limited to):
Education
Health
Sport and recreation
Community and social
Environmental
Examples of active community development initiatives include: providing local apprentices with practical experience; supporting the Outback Science and Engineering Challenge; provision of funding for local school activities; and sponsoring local sporting teams.
The budget for both the Tritton Copper Operations' and Cracow Gold Operations' community support is set at a site level in consultation with the corporate office in Brisbane. The committee members are all employed at the operations. The committee meets on a regular basis and considers applications for funding and sponsorship using the Company's values as the guide for areas of focus.
Case Studies
Schools Spectacular
In conjunction with Nyngan Local Aboriginal Land Council, Aeris proudly sponsored six students and one chaperone from the local area to attend the December 2018 Schools Spectacular in Sydney. Schools Spectacular is an outstanding showcase of the talent in NSW public schools and in terms of sheer size, scale and scope, it is unrivalled anywhere in the world. The showcase consisted of, among other things: a 2,700 strong choir; 2,300 diverse dancers; an 80-piece symphony orchestra; a world-class stage band; and a large number of outstanding solo performances.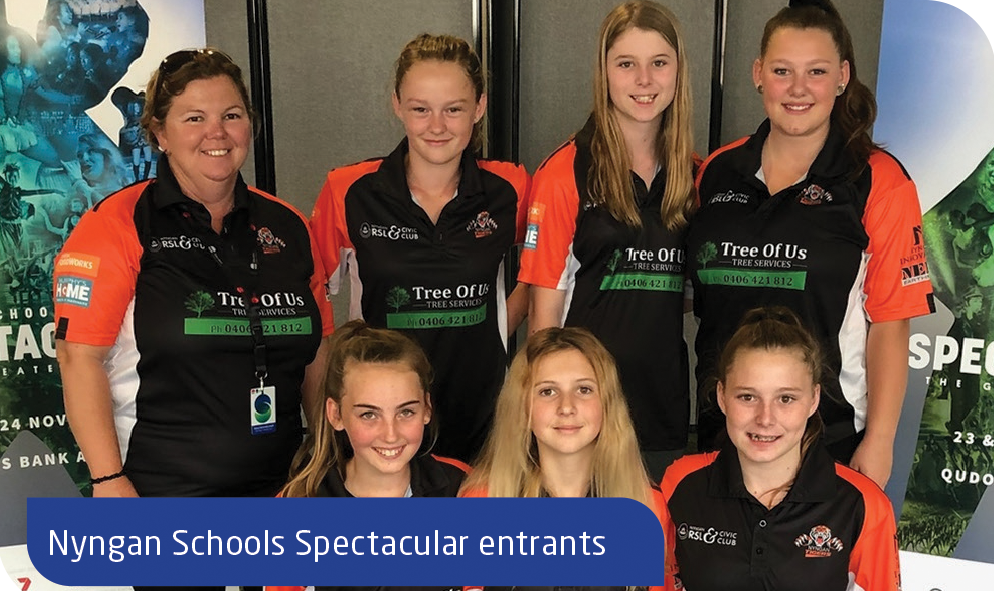 The Blue Sky Ball
Supporting mental health and well-being is an important focus for Aeris. In partnership with mental health and wellbeing charity, Batyr, Aeris was pleased to support the Ball in its efforts to strengthen connections in support of mental health and well-being. Drought has a major impact on local economy and personal and community well-being, and the Blue Sky Ball provided an opportunity for team members and the community to connect With plans for another similar event in 2020, the community is looking forward to another fun evening bringing people together.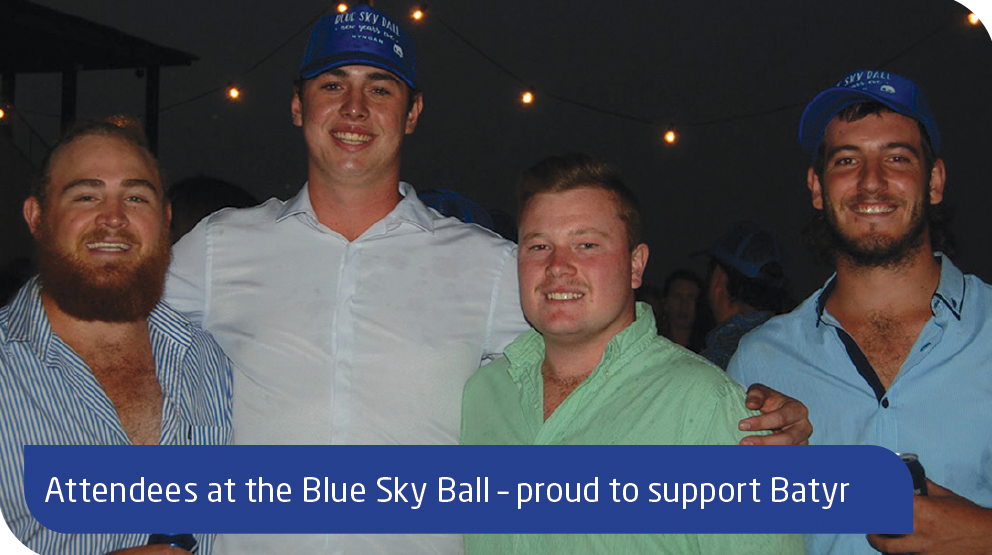 Refurbishment of Cricket Nets at Nyngan State High School
Nyngan State High school requested assistance with refurbishing their cricket training net area in readiness for the upcoming summer cricket season. The Tritton team suggested that some of the used and discarded conveyor belts might be perfect for the job. The conveyor belts were perfect for the ground base of the nets, having just the right "bounce" properties for young cricketers to refine their craft. The results have been spectacular. The project took several months to plan, but it is now complete and the school is delighted with their new nets – just in time for the summer cricket season!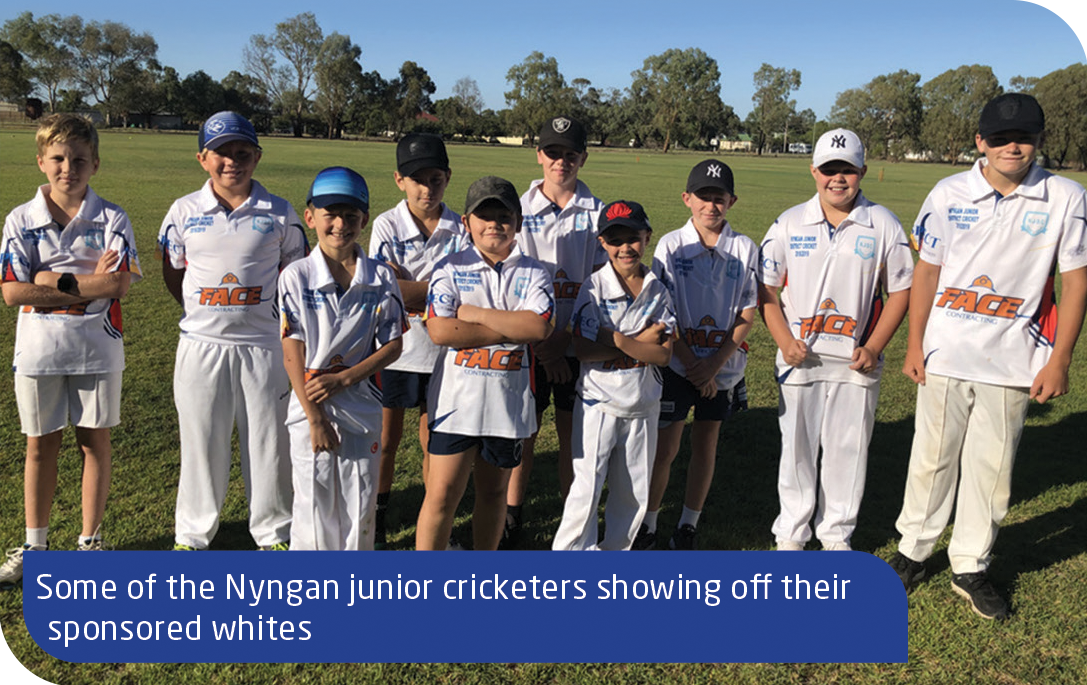 Drought Relief
Tritton is located very close to farmlands, many of which have been severely affected by drought. Aeris employees on site and at corporate level launched a drought appeal for local farmers and drought affected residents with the support of the St Vincent de Paul Society, who used the funds for:
Providing immediate relief through food assistance and assistance with household bill payments;
Funding the delivery of water and animal feed by partner organisations; and
Organising social events for rural communities to come together and find support.
The funds raised on site were matched by the Company, with a high-level of support received from the workforce.
Things That Bite and Sting
Aeris' environmental team arranged a free workshop for all interested employees on venomous animals and snakes. The sessions sought to impart potentially life-saving information to employees about venomous animals. It touched on which animals are most dangerous, how to approach areas where they may be nesting with caution and what to do if bitten or attacked. Nyngan community residents were also offered a chance to attend a similar workshop and many were delighted with the opportunity.
Annual Cracow Mine and Rescue Challenge
In 2019, Cracow hosted the fifth annual Mine and Rescue Challenge, which involved the community and state emergency services. The Cracow team placed first in the breathing apparatus skills event. Cracow hosts a 26-person Emergency Rescue Team (ERT).